Driven By Relentless Innovation
Research and Development is the fulcrum of a Pharmaceutical company, and our attention to the finest details of R & D reflects in our portfolio as well as in our day-to-day activities.
At Jodas, we have taken it as a challenge to constantly innovate and push our own benchmarks higher. Our state-of-the-art infrastructure, committed and highly-skilled team of doctors and scientists bring high-quality pharmaceutical innovations to the market at an affordable value, to cure millions of people worldwide.
Our innovation is derived from our culture of dedication to excellence; to constantly push boundaries and anticipate the outcomes for the future. It is this culture that has ensured that Innovation and quality are the two core values on which our company has been founded.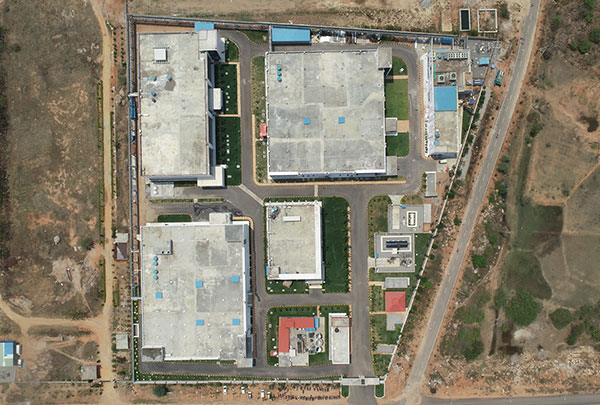 General Injectables Block
New-age Global, state-of–the-art manufacturing facility with complete isolation technology, delivers highly complex and technologically challenging formulations. Innovation, high quality, effective and affordable medicines are the key focus areas at Jodas. Stringent Quality Management System (QMS), a highly motivated and technically competent team, highest standards of safety, environmental friendly processes compliant facilities delivering quality products that meets highest International standards of quality and safety. Positioned to manufacture a wide variety of dosage forms from our targeted speciality therapeutic segments of Anti-infectives, Critical Care, Oncology and Contrast Media Imaging products.
Ampoules
Item
Capacity
1ml

Ampoule

300

ampoules

/min & 13 Million

ampoules

/month
5ml

Ampoule

150

ampoules

/min & 5 Million

ampoules

/month
10ml

Ampoule

100

ampoules

/min & 3 Million

ampoules

/month
Lyophilizer
Item
Capacity
5ml 20mm Tubular vial (Lyo)
23000 vials/cycle
10ml 20mm Tubular vial (Lyo)
20000 vials/cycle
15ml 20mm Tubular vial (Lyo)
16000 vials/cycle
20ml 20mm Moulded vial
12000 vials/cycle
30ml 20mm Moulded vial
10000 vials/cycle
100ml 20mm Moulded vial
4800 vials/cycle
Dry Powder Line
Item
Capacity
10ml vial
120 vials/min & 5.2 Million vials/month
20ml vial
100 vials/min & 3 Million vials/month
PFS
Item
Capacity
1ml

PFS

50

PFS's

/min & 2.2 Million

PFS's

/month
5ml

PFS

30

PFS's

/min & 3 Million

PFS's

/month
10ml

PFS

20

PFS's

/min & 864000

PFS's

/month
Liquid Vials
Item
Capacity
10ml vial
120 vials/min & 5.2 Million vials/month
20ml vial
100 vials/min & 3 Million vials/month
30ml vial
60 vials/min & 6 Million vials/month
SVP
Item
Capacity
10ml vial
120 vials/min & 5.2 Million vials/month
20ml vial
100 vials/min & 3 Million vials/month
30ml vial
50 vials/min & 2 Million vials/month
LVP
Item
Capacity
100ml vial
40 vials/min & 1.7 Million vials/month
100ml vial
25 vials/min & 1 Million vials/month
100ml vial
15 vials/min & 648000 vials/month
SVP PFS
Item
Capacity
5ml PFS
10 PFS's/min & 432000 PFS's/month
10ml PFS
10 PFS's/min & 432000 PFS's/month
| | |
| --- | --- |
| Item | Capacity |
| 10ml vial | 120 vials/min & 5.2 Million vials/month |
| 20ml vial | 120 vials/min & 2 Million vials/month |
| 30ml vial | 80 vials/min & 5 Million vials/month |
Liquid Injectables
Item
Capacity
10ml vial
120 vials/min & 5.2 Million vials/month
20ml vial
70 vials/min & 3 Million vials/month
50ml vial
35 vials/min & 5 Million vials/month
Lyophilized Injection
Item
Capacity
10ml vial
10325 vials/cycle
20ml vial
6580 vials/cycle
50ml vial
3465 vials/cycle
OSD
Item
Capacity
Tablets
300 Million tablets/year
Capsules
120 Million capsules/year