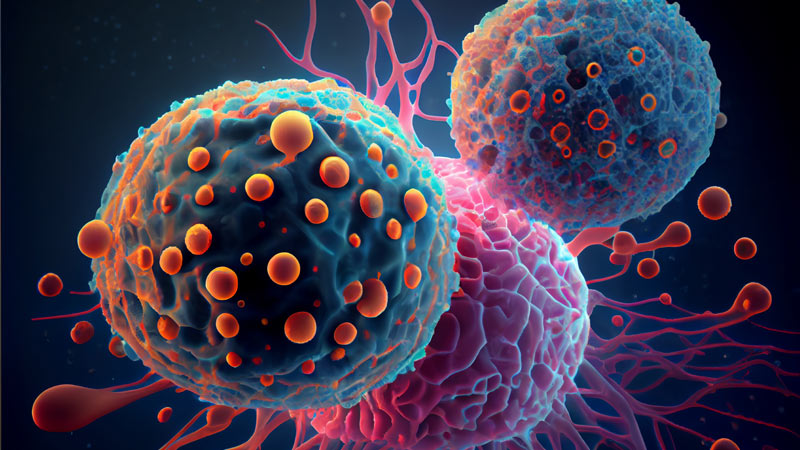 Breast cancer is a diverse disease with varying clinical presentations, morphologic features, and molecular characteristics. It is influenced by various genetic pathways and is a major trend in breast cancer care. Neoadjuvant chemotherapy is a major trend, requiring integrated multidisciplinary care from pathologists, radiologists, surgeons, and oncologists. Anti-HER2 therapy has improved clinical results for HER2-positive breast cancer patients.
Pertuzumab, a humanized monoclonal antibody, targets the extracellular dimerization domain of HER2, inhibiting downstream signaling and cell survival pathways. It is used in conjunction with trastuzumab and docetaxel to treat HER2-positive metastatic breast cancer. In addition to directly encouraging the death of cancer cells, monoclonal antibodies also trigger immunological activation, which is deadly to tumour cells.
Pertuzumab possesses the capability to elicit immune effector responses, including cell-mediated cytotoxicity that is dependent on antibodies. The antibody targets the PI3K/AKT and RAS/MEK/ERK pathways, protecting normal cells from suicide. It can activate immunological effector mechanisms, such as antibody-dependent cell-mediated cytotoxicity. Trastuzumab and pertuzumab function in complementary ways, highlighting the importance of understanding the biology of this devastating disease. This blog focuses on the mechanism of pertuzumab in patients with early-stage HER2-positive breast cancer receiving neoadjuvant treatment.